As Human Resource & Marketing Leaders, you are constantly looking at your Employee Engagement techniques and Employee Satisfaction Surveys to check if employees have provided high ratings. Many initiatives are taken to ensure that employee motivation is high. Gone are the days when just team outings and off sites used to be the norm for engaging employees. The millennial workforce needs to be engaged differently as they are expected to form 50% of the workforce by 2020. (That's in about 2 months.)
Afterall, an engaged employee puts in 57% more effort and is 87% less likely to be disengaged according to PwC.
In our previous post, we had suggested 5 Employee Engagement Ideas to boost Employee Morale. This time we are going to do one better. Well, actually, ten times better.
So, here are 50+ Effective Employee Engagement Activities for you & your company!
Poster Making Competition
A simple one to begin with: just distribute your workforce in teams of five, give them chart paper and paints, and let the creative juices flow! The posters can also be used to decorate the office space, to make the place more vibrant.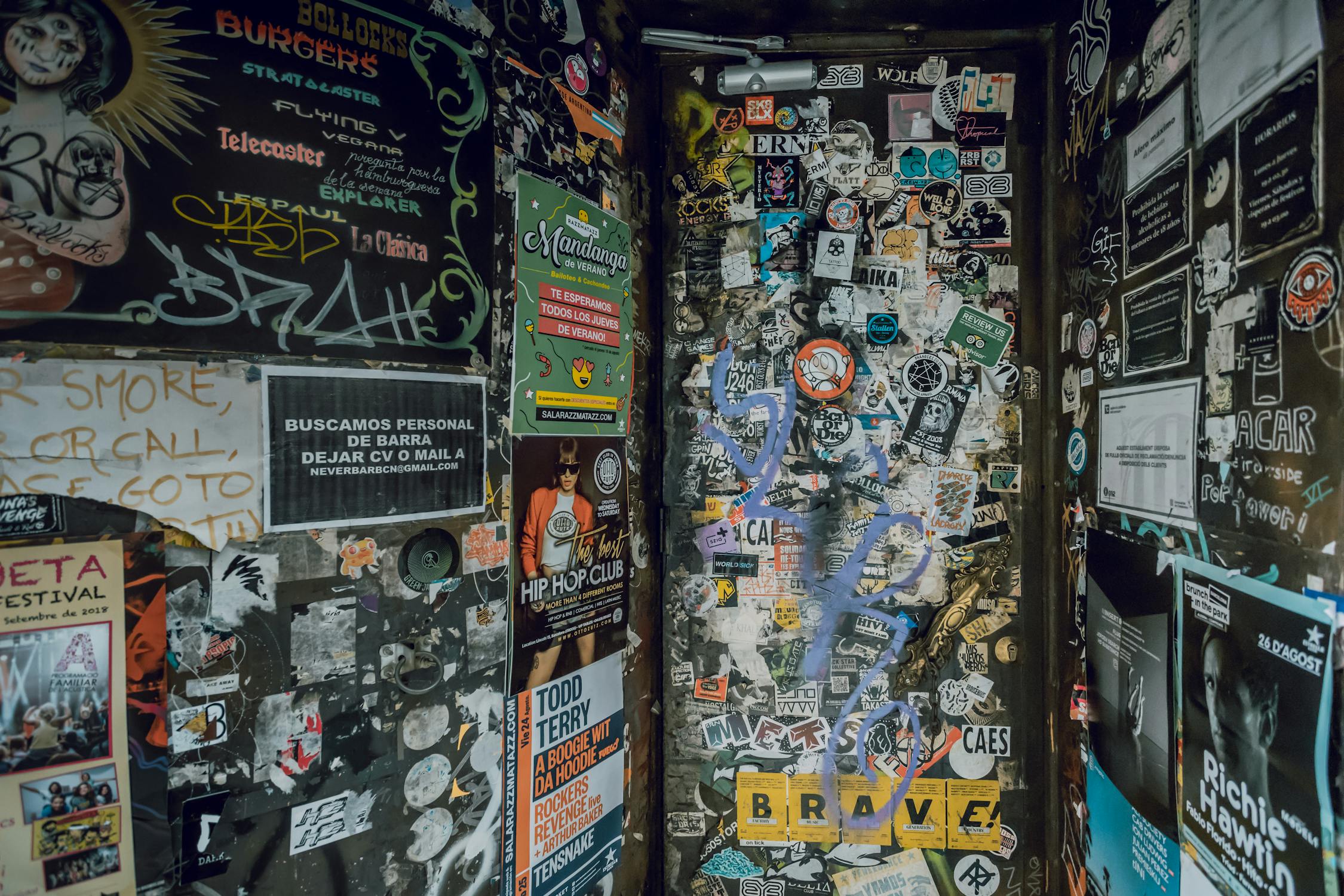 Design Competition
Launching a new product and need a smashing design for the same? Just let your workforce do it for you! Incentivise the winners and voila, not only have you saved money by not engaging a professional, you have also achieved a spirit of healthy competition and given your dear employees an outlet for their creativity.
Recycling
Don't let all that paper go to waste! Recycling not only saves the environment and reduces your carbon footprint; it can be fun too! This post from Chron should provide you an idea for how to implement this.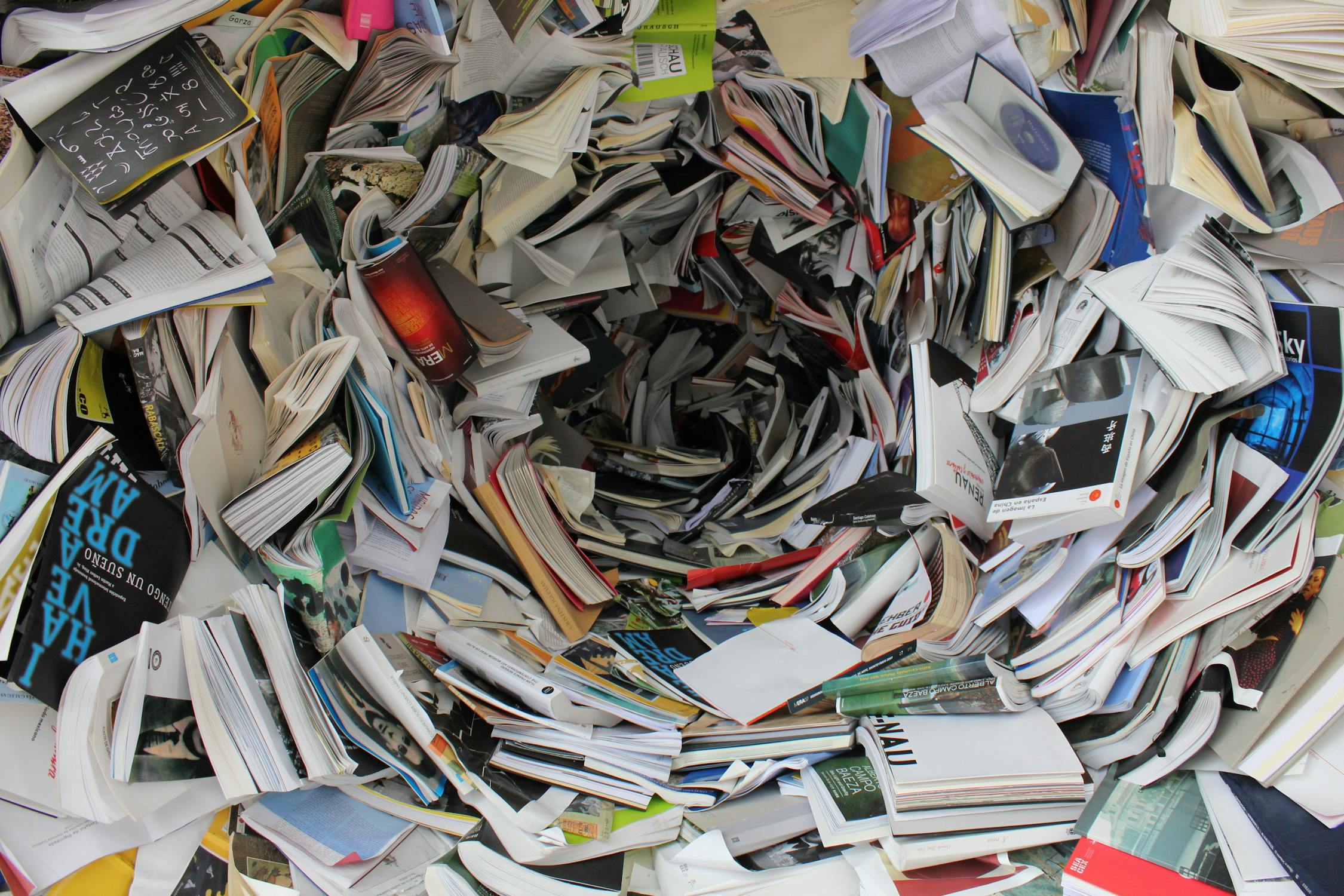 Sports Meet
Who doesn't love sports, right? Then why not use it as an engagement activity to invoke the inner Ronaldo or Kohli of your employees. From Box Cricket to Five-a-side Football, sport has and will always be one of the best bonding exercises.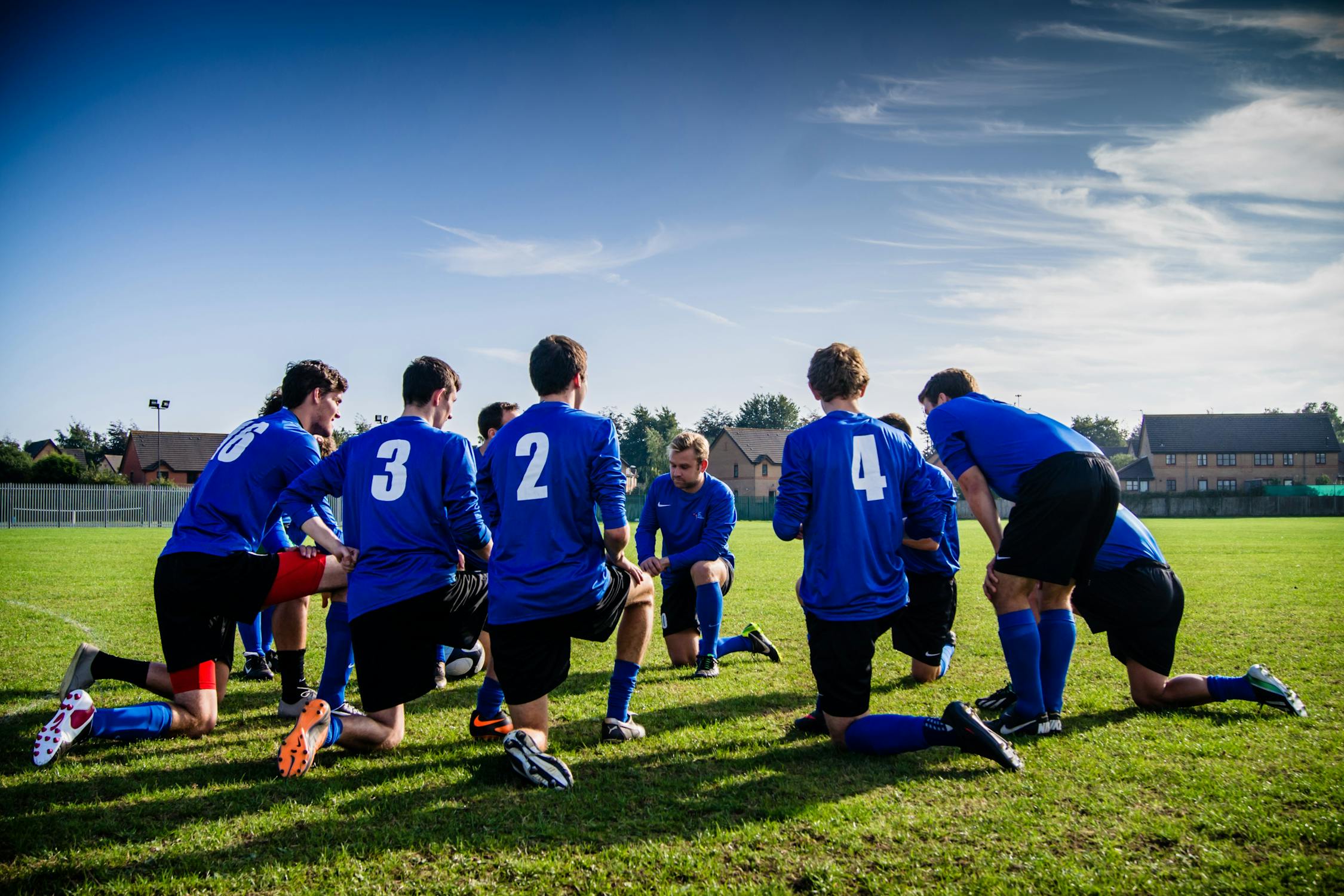 An Award Ceremony
Why not initiate an Oscars or Filmfare for your office? With awards ranging from "Best Dressed Employee" to "Newcomer of the Year", Annual Awards can incentivise hardwork and also be fun at the same time. This TinyPulse article has some really creative options for awards.
Antakshari
India's favorite pastime can also be an effective employee engagement program. Jazz it up a little bit by introducing rounds such as Audio Visual Round, Reverse songs Round, ideas for which can be found here.
Open Mic/Stand Up
As stand-up comedy becomes India's newest obsession, why not promote your workforce to try their hand at the same? And what's better than to have your own in-house Sylvia Plaith or Alfred Tennyson? Open mics can also boost your employee's confidence and make them more effective communicators.
Management Gatherings
In corporations with multiple levels of hierarchy, there might exist a divide between the ground level workforce and the higher echelons. Sessions for meeting the management can bridge this gap. And who doesn't love their CEO performing his own rendition of Stairway to Heaven?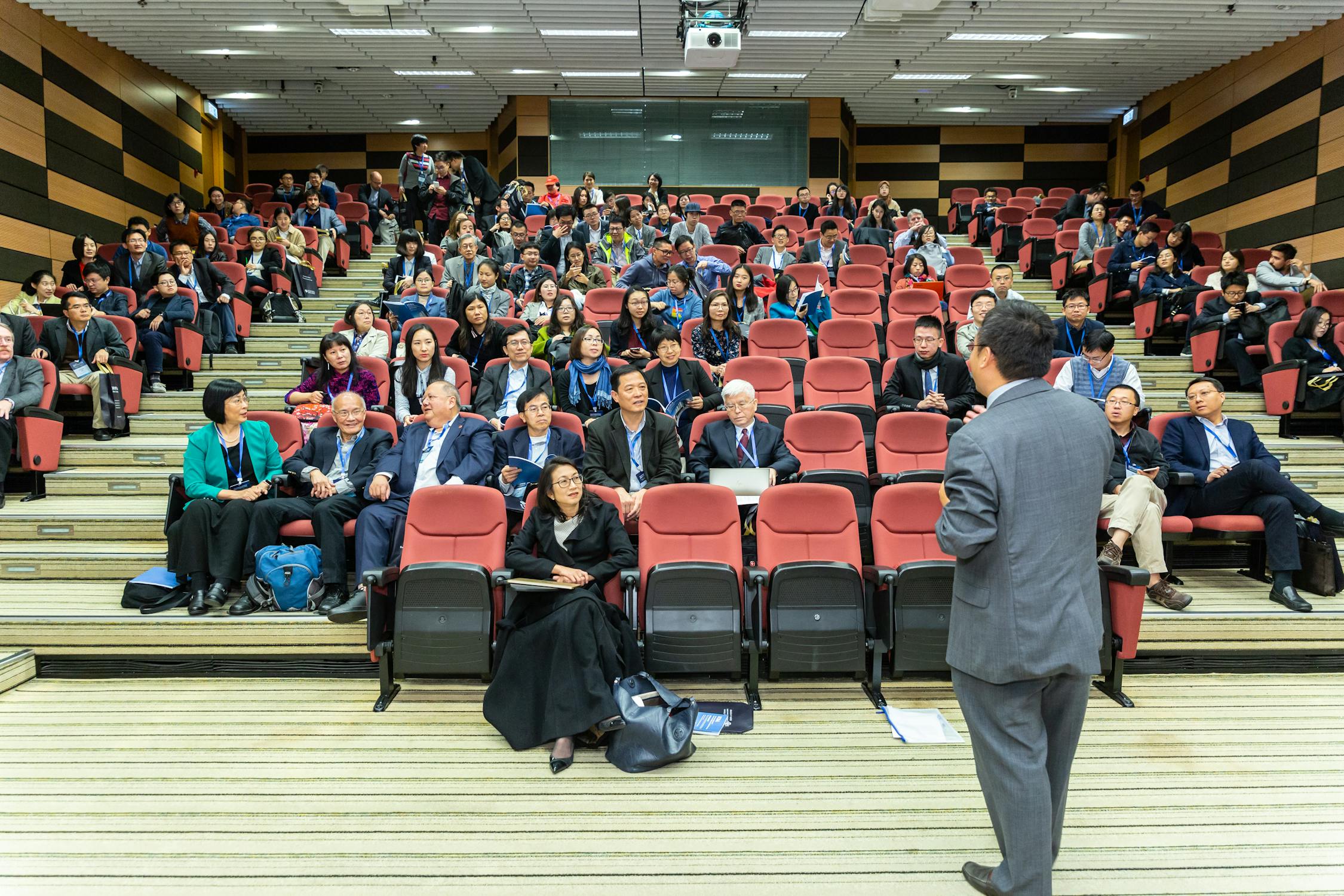 Fireside Chat
If you are looking for excursion as an HR exercise, why not head for your nearest national park? Being one with nature without the interference of technology can do wonders for one's health, according to experts. Baking marshmallows while engaging in storytelling around a fire is a time tested method of strengthening bonds.
Town Hall
Very often employees are unable to voice their grievances due to a multiple of reasons. A Town Hall Session can help you out with that. Eliminate all the hierarchical gaps, and who knows, you might end up with one or two brilliant ideas for building a more conducive workspace.
Back to School
Everyone gets an air of nostalgia when reminiscing about one's school days. Then why not have a Back to School day at your work-space? Encourage your workforce to dust off and don their uniforms, take attendance with the familiar sounds of "Present Ma'am/Sir!", have pre-packed tiffins et al. A trip to the Principal's office for the naughty kids will not be amiss.
Movie Day
From Sholay to Kucch Kucch Hota Hai and from the Godfather to Avengers, everyone has his picks when it comes to their favourite movies. Engage your employees by having a Movie Day, where your workforce comes dressed as their favourite movie characters, there is a random flash mob dance on classics and end the day with a dialogue recital. Your employees are going to love it!
Monday Motivation Emails
Feeling the blues on Monday after a rocking/relaxing weekend can be tough on anyone. Sending out a cute GIF or a motivational clip can help ease those nerves and eliminate the tiredness. Even better, have a schedule where every week one of the employees comes up with ideas regarding what would help eliminate the Monday blues.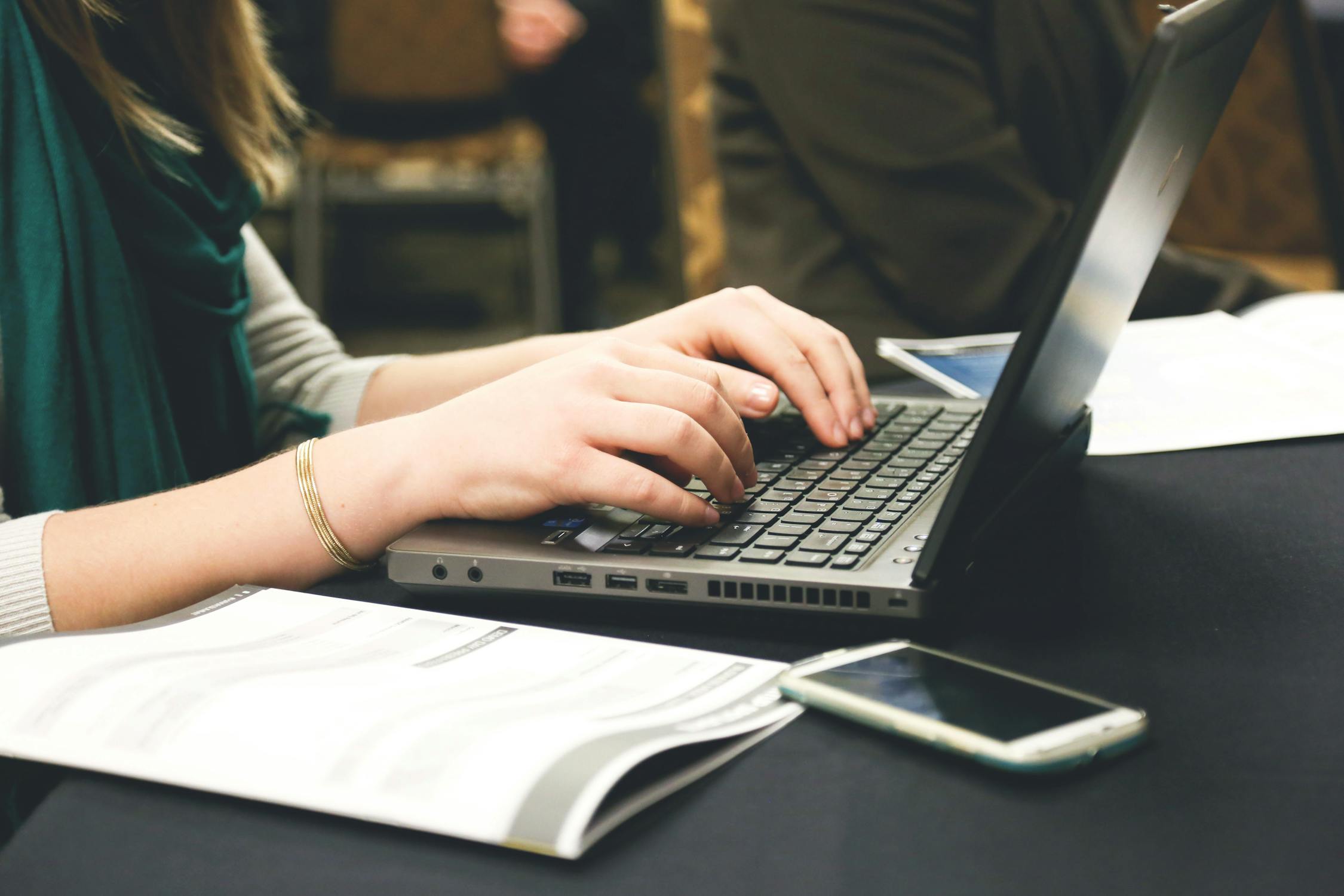 Pot Luck
Very few things in this world are as satisfying as a well-cooked meal. Let your workforce enjoy each other's cooking by organizing a potluck. If you need guidance on how to organize this without much hassle, this Wisestep article might interest you.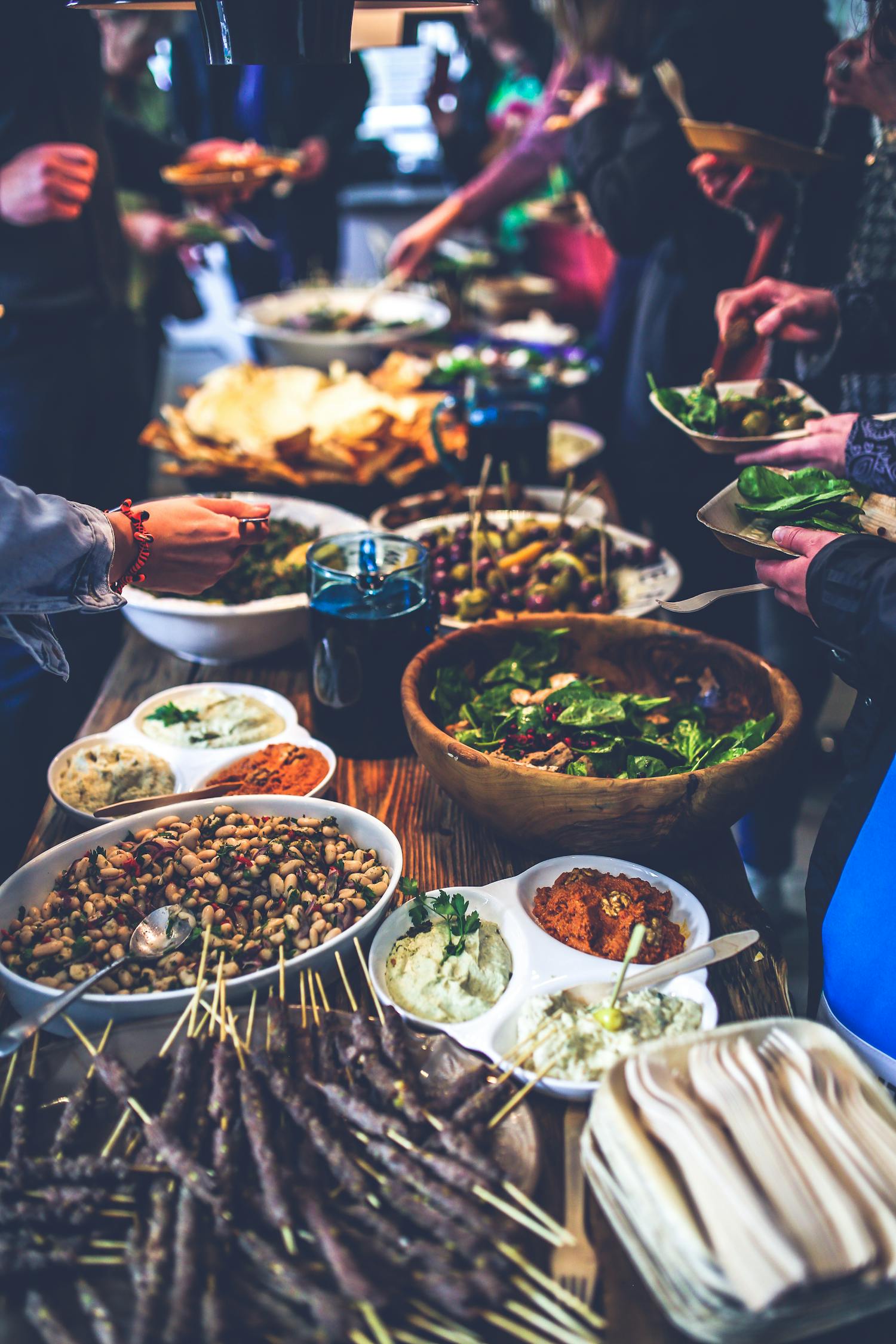 Secret Santa
Everyone loves gifts! Jazz up your office Christmas celebrations with Secret Santa, where randomly assign employees get gifts for one another! To just make it more interesting and enjoyable, follow it up with an inter-departmental Christmas feast and carol singing competition! Ho-Ho-Ho!
Housie
If you are looking to engage an auditorium with minimal hassle, Housie (or Tambola) might be the way to go for you. A time-tested game for enthralling one and all, Housie and its variations are sure to engage your workforce.
Family Day/Get your Kid to Work Day
A great way to form long associations between your workforce and the company are to create solid relations. What better than to have a bring your family/kid to Work Day, where families of your employees get to know each other, spend some quality time together and feel to be a part of an extended social structure.
Pets Day
Having a furry friend is a feeling like no other, as any proud pooch owner will tell you. Give your workforce a chance to spend their working hours with their furry friends! You can also explore the option of having a pet-friendly office, which has numerous benefits, as this article by Snacknation will attest to.
Office Jersey Day
Ever wonder why sports fans are so fanatical about their favourite team's jerseys? Not only does an office t-shirt bring about a feeling of solidarity, it can also be an effective engagement solution, as you can host a t-shirt designing competition for your workforce. Just let those creative juices translate onto fabric and you'll see an office environment like never before!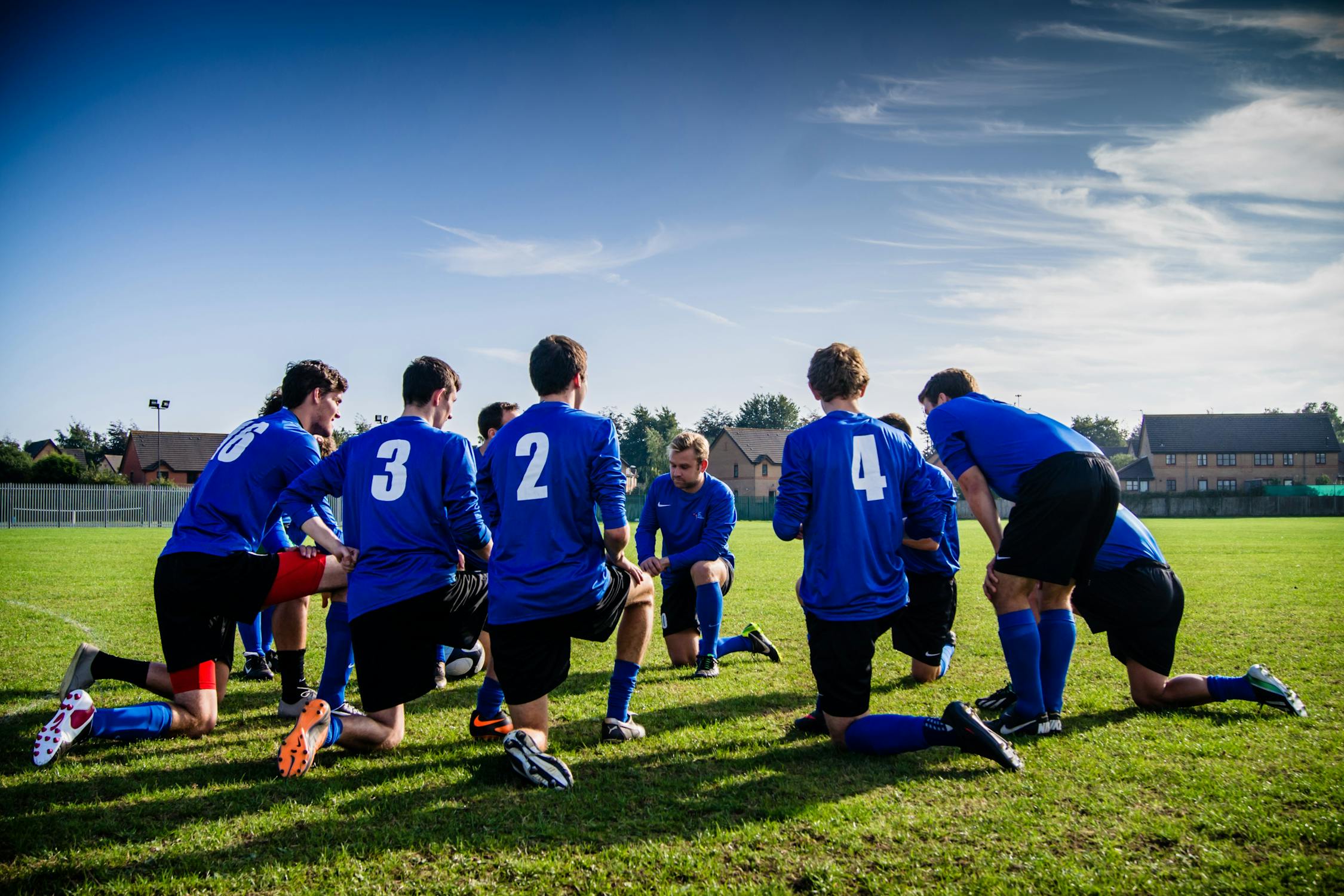 Health Camp
Health camps can not only benefit your employees who often neglect taking care of their personal heath, it can also lead to building a healthier workplace. You can also collaborate with your nearest hospitals to have monthly camps, as regular check-ups will drastically decrease the chances of your workforce calling in sick during the flu season.
Blood Donation Drive
Giving back to the society is a great feeling, and blood donation drives are one of the most rewarding ways to do so. Contact your nearest Red Cross chapter now.
Hackathons
Hackathons are day long brain storming sessions which are not only engaging, but also a great source of creative ideas for real-world issues. Often associated with tech companies, a hackathon can be effective in any industry, as this Harvard Business Review article states.
Baking Competition
Being Indians, it's natural that all of us have a sweet tooth. Then why not have a baking competition to discover your in-house Julia Child? Even better, why not have the employees make one of their indigenous sweet dishes? You workforce is going to love it! Bonus Tip: Go for a No Gas Cooking competition. It's friendly for the environment and gets the employees thinking!
Upskilling Programs
In an economic environment which is constantly changing, upskilling is no longer an option. From soft skills to technical courses, upskilling options are abundant in today's marketspace from Upgrad to Unacademy. This article from RobertHalf has some really awesome ideas on how to integrate upskilling in your HR schedule.
Street Play
Street plays are a great way to promote social issues and at the same time encouraging teamwork and creativity. Divide your workforce into teams of six and ask them to perform a play on their respective social concerns.
Learn from a Team Member
There's nothing better than absorbing a skill from one of your team mates. Be it photography, creative writing, playing the guitar et al, such initiatives can help your team grow and learn together.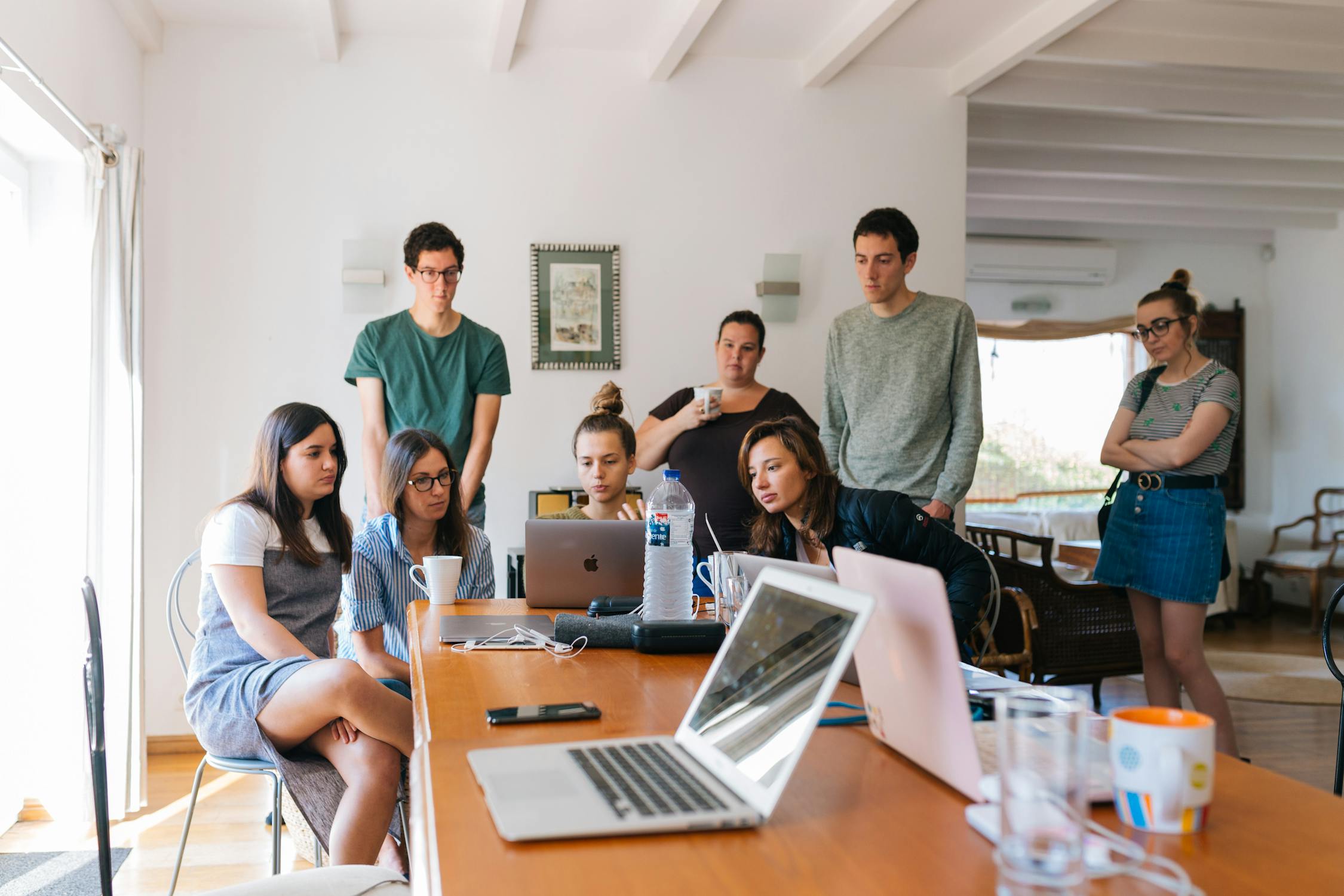 Success Bell
P.S.: You don't need to install an actual bell in your office. (Although its highly recommended.) Celebrating is a very important part of the competition process. Celebrating is a very important part of the team building and strengthening process. So, adopt a mechanism ranging from customised greetings to "I Won Today!" badges as a symbol of pride for your workforce for being awesome at their jobs.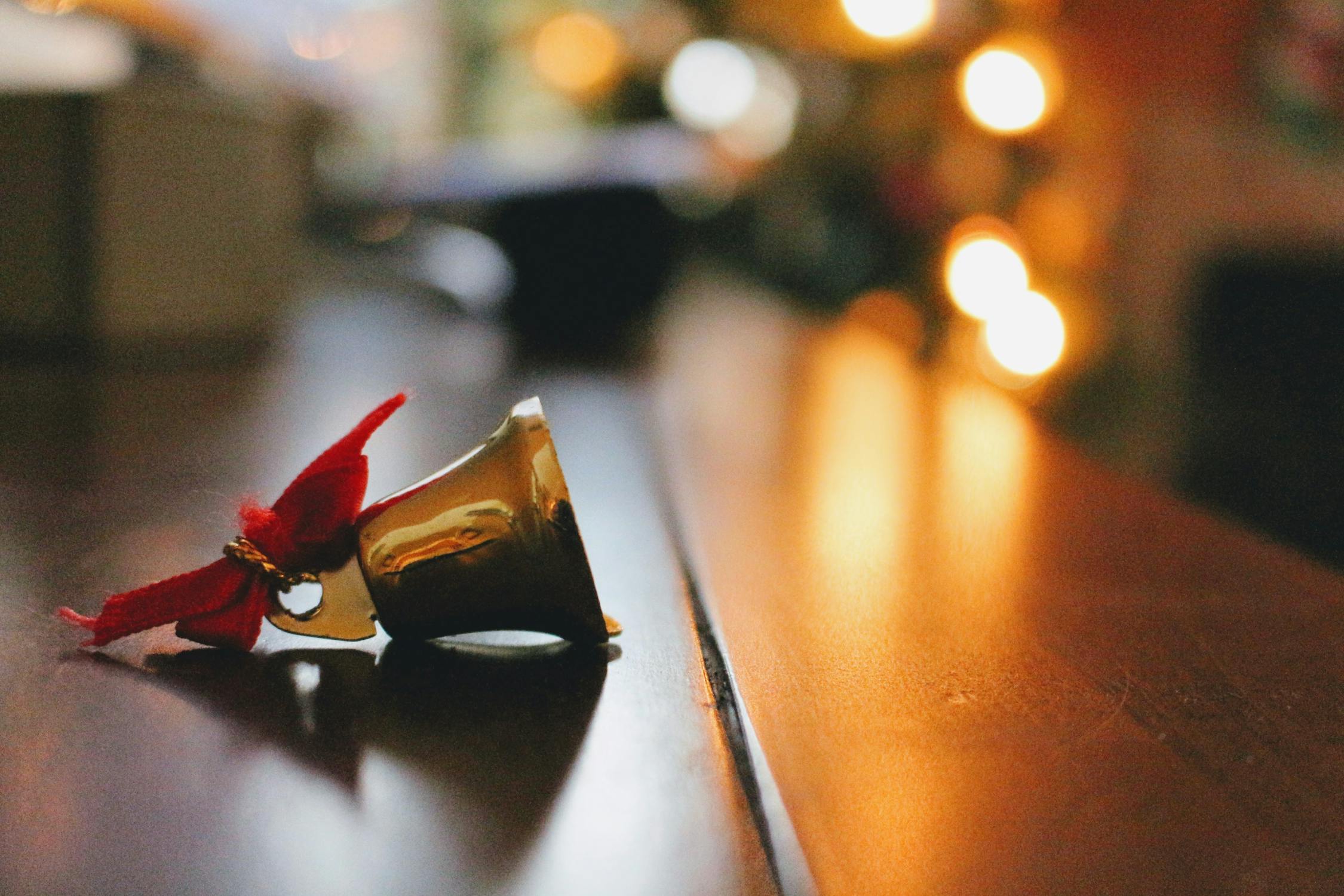 Quiz
Trivia night is a great way to create groups of employees who will make it a recurring event on their social calendars. From movies to music to sports, trivia nights are a great way to promote teamwork and have some fun along the way! If you are new to the world of trivia quizzing, or if you are looking for a bespoke product for your organization, we can help you out. With over 10 years of experience in the quizzing sphere, Quizworks has successfully delivered for 100+ HR teams across the globe! From digital quizzing to auditorium based quizzing, we have solutions which not only your employees will love, but also will bring great value for you. To contact us, feel free to visit us, write to us, or call us.
Book Club
In the words of George RR Martin, "A reader lives a thousand lives before he dies." Having a Book Club in office will not only promote the habit of reading amongst your workforce (which is undoubtedly a good habit to have), it will also be a great avenue to expand the horizons of your employees. How will you do it? Here's how.
Craft Workshop
Art reduces stress, is an effective communication instrument and brings people together. Isn't that our goal? Art and craft workshops are pretty easy to conduct, courtesy of Bloom and Grow. You can find them here.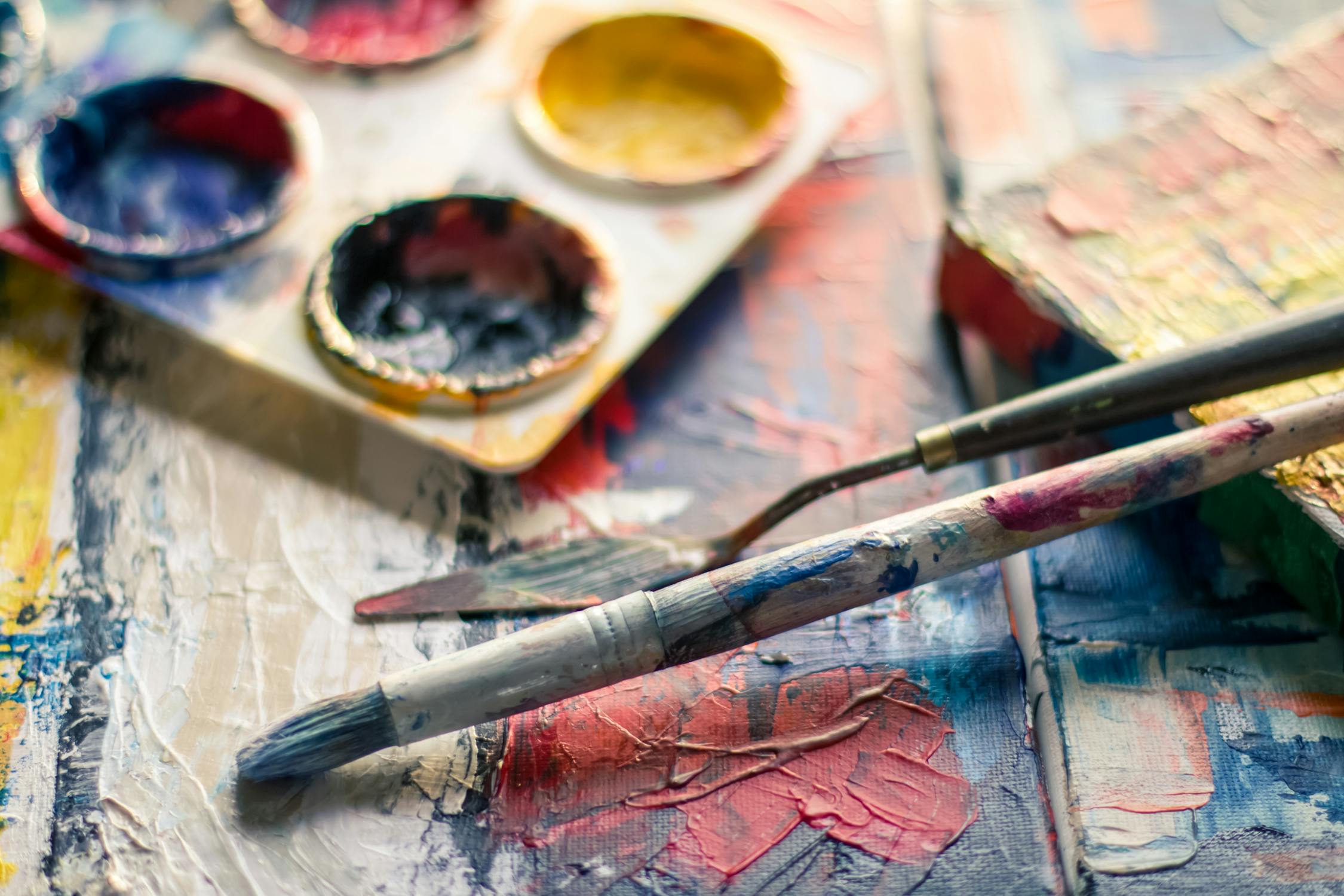 Gigantic Jigsaw Puzzles
There still is a certain satisfaction in solving a jigsaw puzzle which is unparalleled. Putting together a gigantic jigsaw puzzle together while enjoying some snacks and coffee is the perfect teambuilding exercise for any workspace. Head over to Amazon for some 1000-piece puzzles from Wasgij.
Flash Mobs
No, flash mobs aren't actual mobs. It's just a predetermined dance routine performed impromptu. How does it help? Well, according to this Hindustan Times article, it is a great way to build team spirit. How do I do it? Just randomly select a few from your workforce, assign them a time, and then just wait and see how many others join them!
Pictionary
Well, its probably the simplest one. What you need: a whiteboard, a marker, a duster, two teams and nothing else. You can choose between having teams give each other problems, or you can purchase cue cards here. Either way, it's a great activity for team-building with minimal hassle.
Matinee Show/Movie Night
Movies and documentaries are a great way to educate and also to have fun at the same time. If you see a buzz around the office regarding the upcoming Marvel flick or the latest offering from Martin Scorsese, why not take the squad out for a fun afternoon of cinema with popcorn and coke?
Adopt a School
It is often said that educating the younger ones is the best way to solve most of our country's problems today. Collaborate with a nearby government run or charitable school and take your employees out to take classes. Don't forget to have fun with the kids as well. The kids are going to love it and so will your workforce.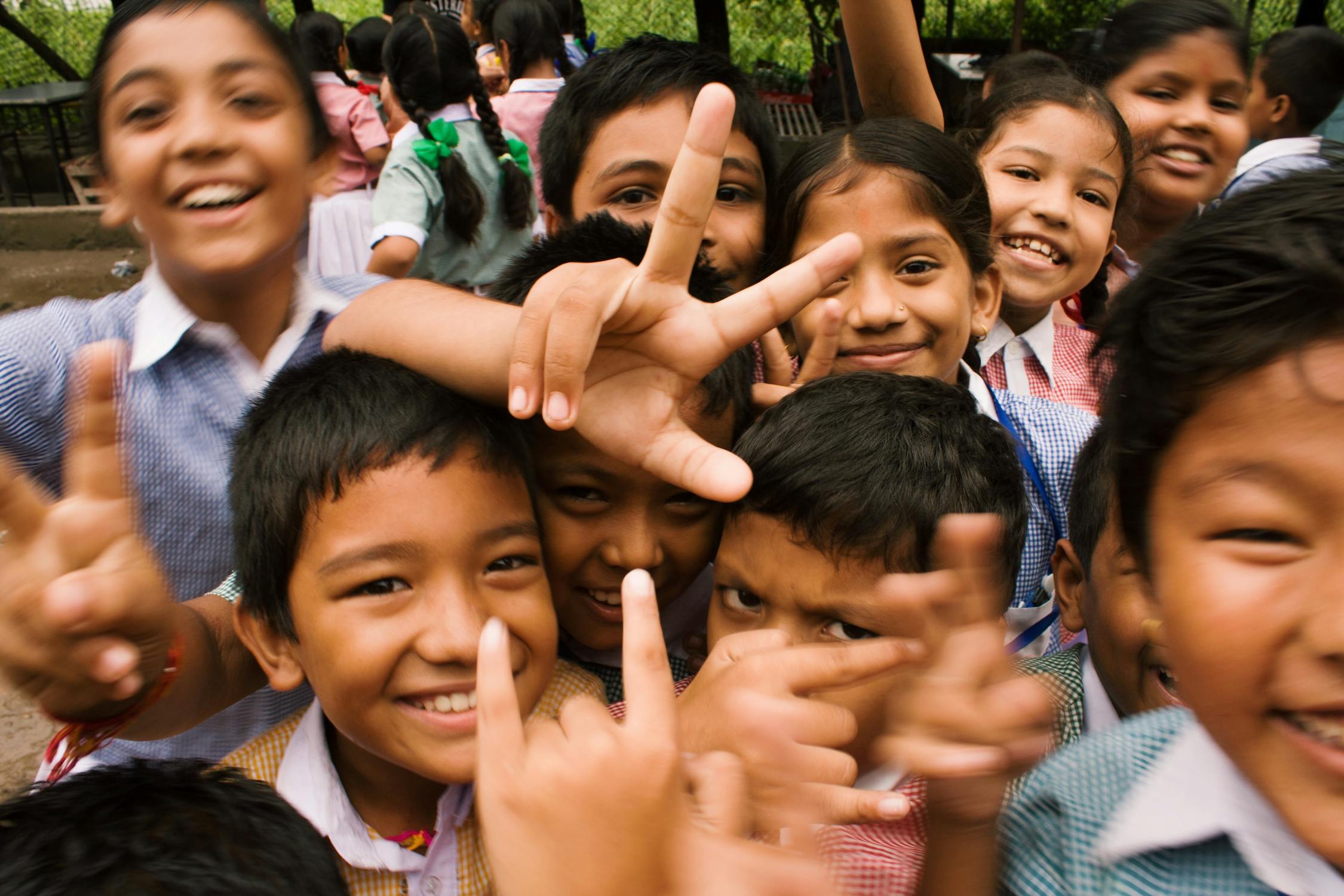 Concert Night
Every city has its fare share of local musicians who are looking for an opportunity to showcase their talent. Why not get a few of them over for a fun evening? Can also be extended to stand-up comedians, dance crews et al.
Just a Minute (JAM)
JAM sessions can be a great way to improve thinking on the feet and confidence. Essentially, a participant picks up a chit, read the topic on it and has to speak on the topic for a minute, starting immediately. You can get creative with topics like, "Your favourite team member", "A tale to remember from your schooldays" etc.
Financial Education
It's a travesty that hardly a few of us are aware of investment opportunities, tax filings etc. Get your in-house accountancy specialists to take up a few sessions with your workforce and educate them on mutual funds, stock markets, derivatives, tax filings etc.
Turn Coat
The rules for Turncoat simple. You will be given a topic and some time to think and frame your points. Then you will have to start speaking for the motion. After a tap/bang you have to change your stance. Not only does it improve impromptu thinking, it also is a great way to learn that everything has its pros and cons.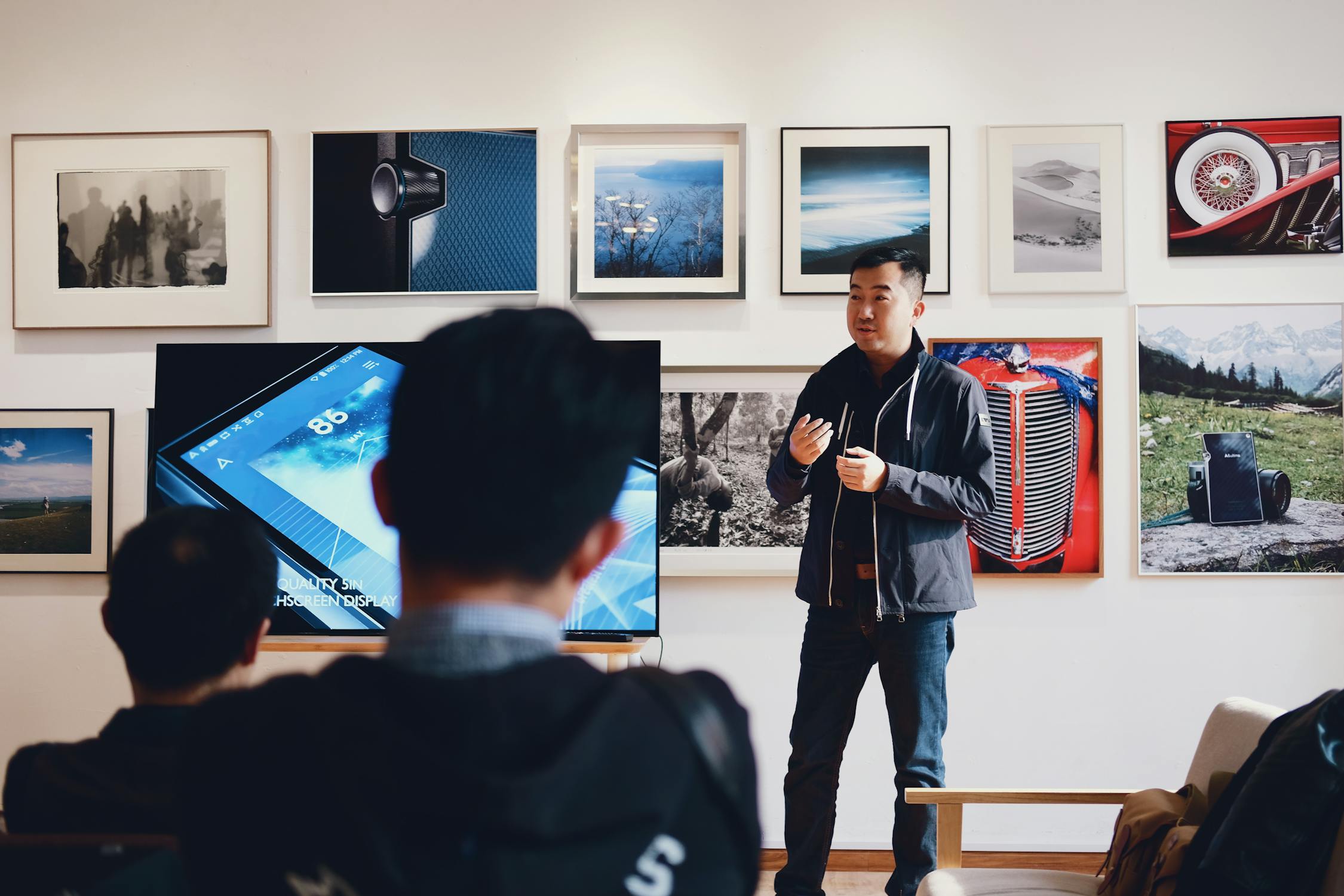 What's My Name?
You might have seen this game played before. It goes by different names, and the more people who play, the better it is. Each player is assigned the name of a famous personality and displays that name on their head. (You can write these names on Post-its) The players then mingle with one another, asking questions about their own hidden identity until they correctly guess who they are. A great stimulant, this game is sure to leave you smarter and more aware than before.
Board Game Tournament
Here's one way to spark your employees' competitive sides without having to leave the office. Organize a team-wide board game tournament. Especially if your team is pretty big, it might be easiest to pick a single game, then have people sign up for specific time slots when they're free to leave their desks and spend some time playing the game.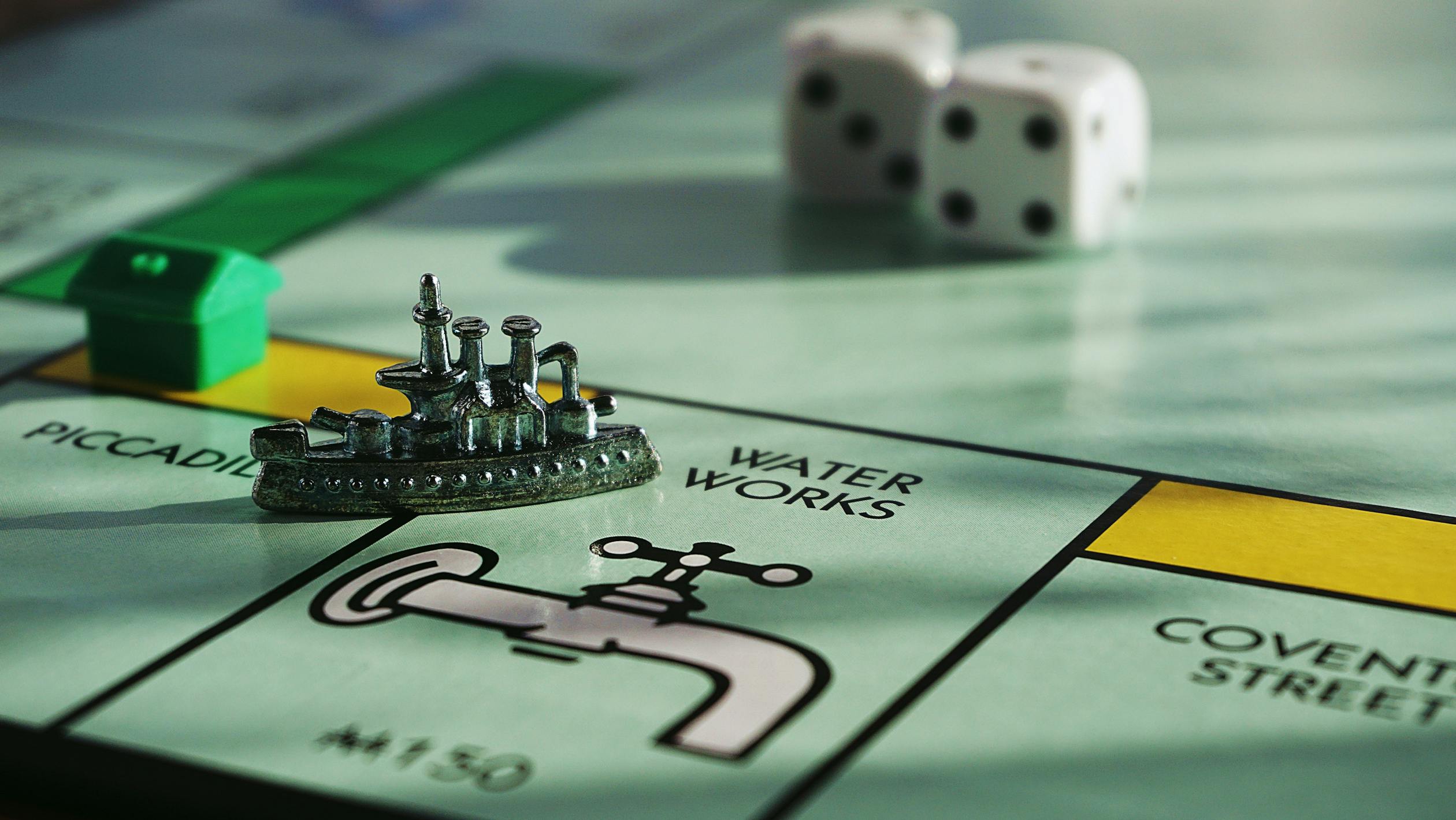 Halloween Heist
Picked up directly from television, Halloween Heist is one of the most popular recurring elements from Brooklyn Nine-Nine. Leaving aside the comedy element, it can be used as a great team building exercise. Read more about it here.
Pack up Your Troubles
In this activity, you need to make everyone write down an issue at work that has been bothering them, then crumple them up and throw them in a pile. Separate the office into groups, have each team grab a few problems at random, uncrumple them, and brainstorm solutions.
Treasure Hunt
Who can't love a treasure hunt? and you're never too old to join the fun. Set up a treasure hunt game in the office with clues to guide your employees along the way. Break staff members up into teams and have something enticing at point "X".
Blind Drawing
This involves dividing team into groups of two each. Have each person sit with their back to the other. One will have a picture. The other will have a blank paper and a pen. The person with the picture must not show the image to the partner. Instead, should describe the image without using words that give it away, while the teammate should draw what is being described.
Tug of War
This is self-explanatory but here goes anyway. Divide all employees into 2 groups. Make each group hold one end of a long, solid rope. Both groups will have to pull the rope from their respective sides. The team that falls will lose the game.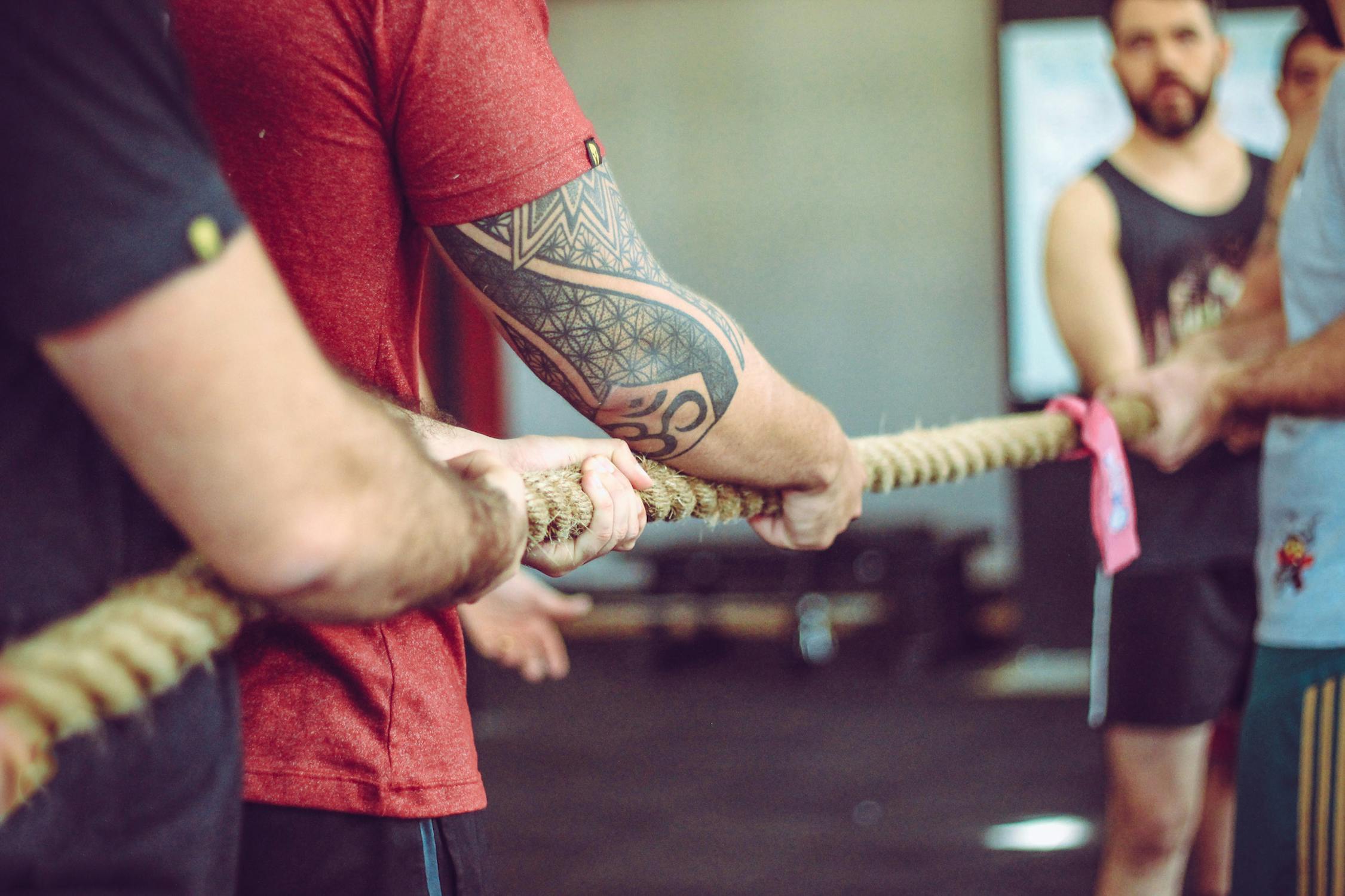 Lip Sync Battle
Split your office up into teams, have them pick songs a day or two in advance, put on a show, and vote! Yes, this one is quite silly, but is guaranteed to bring people together.
Marathon
Some of life's most valuable lessons are learnt on the field rather than in the class or in the office. Not only does a marathon help in increasing the camaraderie between your employees, it is a great way to stay fit.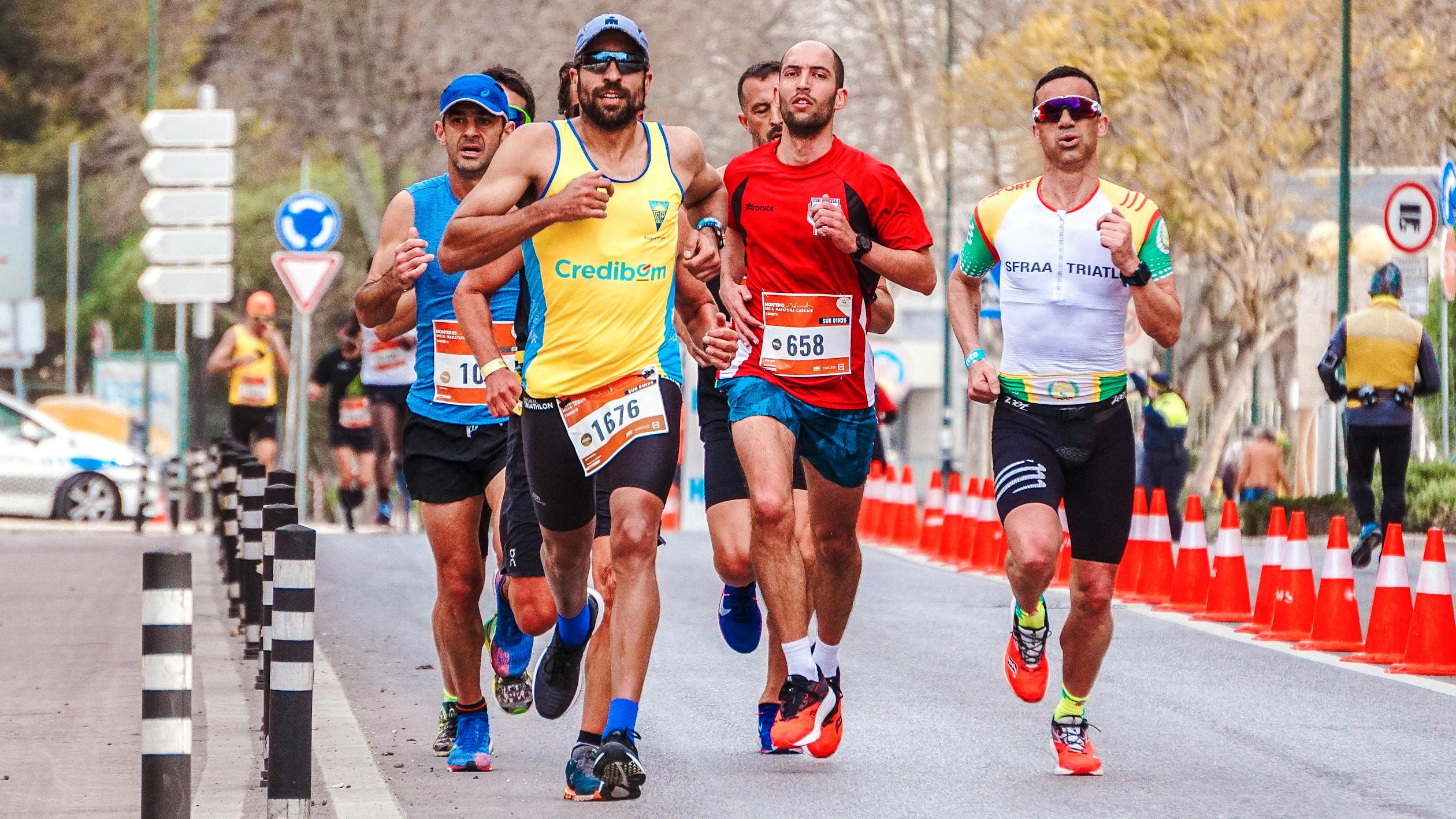 Ropes Course
The ropes course: a true team building classic. Maybe you remember them from a long-ago school field trip, but they're great for adult team building, too. A ropes course will have co-workers depending on each other, physically and mentally.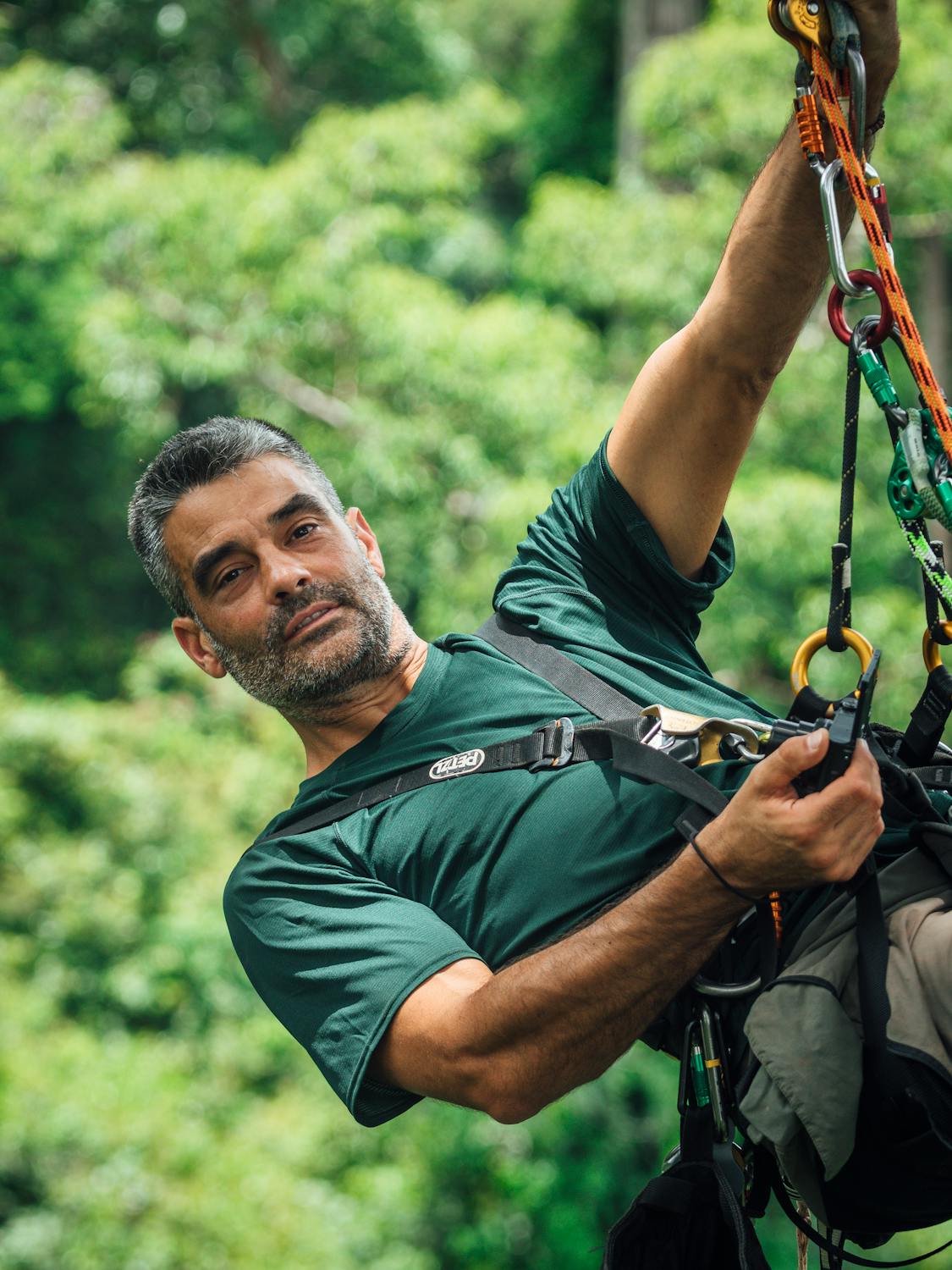 Spelling Bee
Well known competition with children spelling words can be very interesting for corporate employees. Let the employees have fun and see them stir up a fire storm in their heads by guessing and spelling those tough words we don't use often and then see them struggle with the easy ones. Let your employees know before hand and that way they can be prepared. Also have them contribute words to the competition and try having fun with buzzwords that some people tend to use more than others.
So here we have 50 effective employee engagement activities which will surely be appreciated by your workforce! Do let us know if you liked them and which one are you going to use as your next Employee Engagement idea!
Please follow and like us: